WHO ARE THE FOREIGNERS?
This appeared in the As a Painter I Call Myself the Estate of catalogue, for a show at Vienna Secession in March 2000
This exhibition was conceived prior to the formation of the FPÖ/ÖVP coalition government. We would like to take this opportunity to express our deepest contempt for all those citizens of a rich European country who have chosen to mark the new millennium with a return to nazi-inspired nationalism. We would also like to point out that from our point of view Austrians are foreigners, and weird ones at that.
A government that issues an anti-racist statement against itself is pathological. But it is important to identify an equally insidious enemy: corporate capitalism, which would willingly dispense with governments altogether. Corporations control and direct national economies, creating a backlash of local racism.
We have decided to work here in spite of the presence of the FPÖ in government to show our solidarity with those working in the field of art (and institutions such as Secession, Generali Foundation, Depot, Springerin and others) whose politics have been clearly on the left in recent years. We support all forms of lawful and unlawful action that challenge the legitimacy and functional capacity of the Austrian government.
Merlin Carpenter and Anthony Davies, March 10, 2000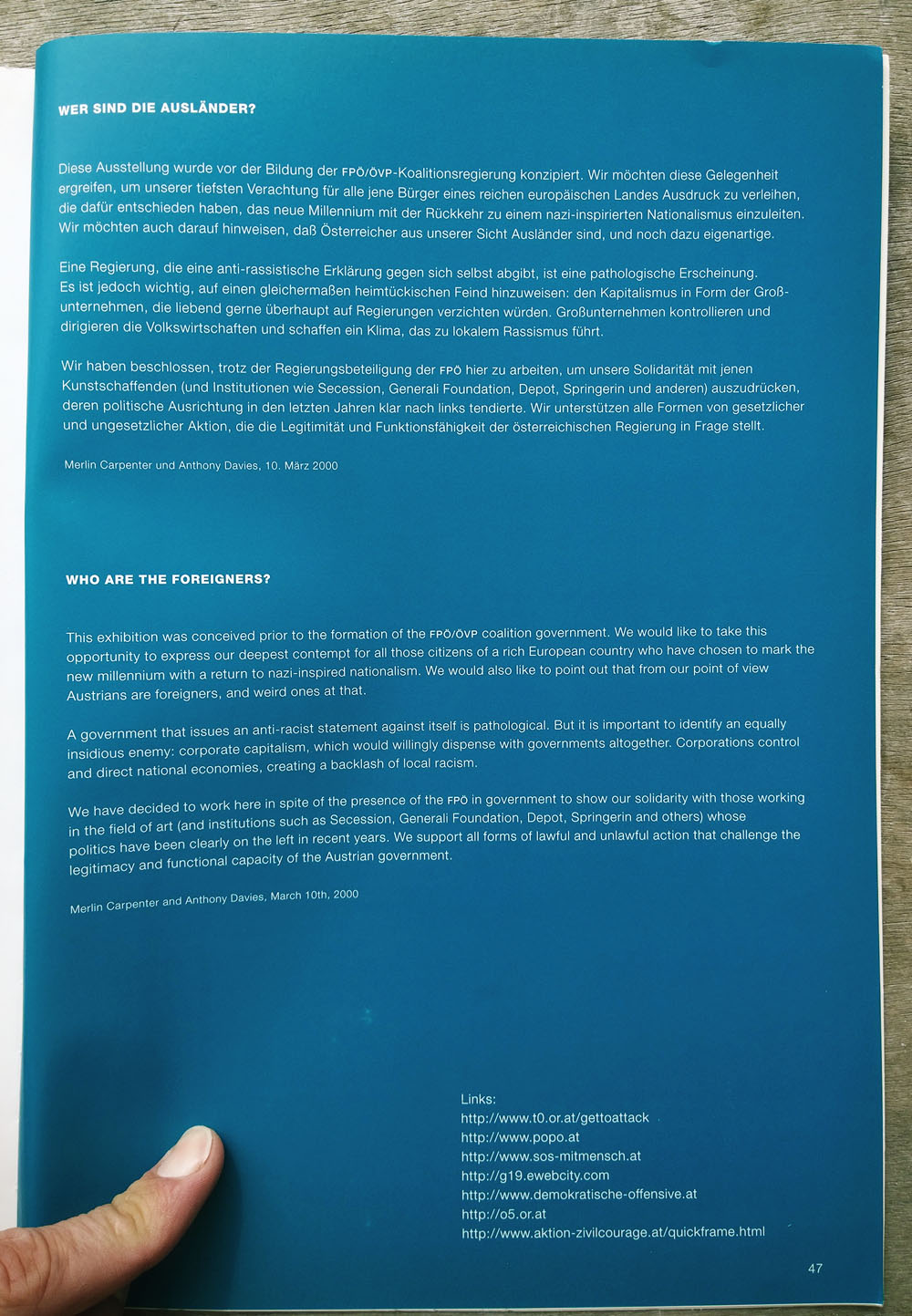 The page was also cut out and stuck on the wall in the show.
The catalogue also featured a discussion between Carpenter and Davies: "The Protest Had Already Impacted on London in the Form of its Absence".