Where the paintings are painted at the opening
MERCEDES-BENZ AM SALZUFER, ORGANISED BY GALERIE CHRISTIAN NAGEL, MAY 2008. Opening 3rd MAY 17-18.30 o 'clock.
There were 2 openings the same night, it was a two part show, the second one was at THE CORNER fashion store
THIS ONE WAS AT THE MEGA BIG MERCEDES-BENZ SHOWROOM IN TIERGARTEN. THE SHOW WAS NOT SPONSORED BY DAIMLER.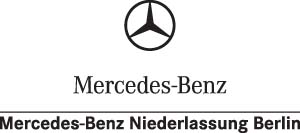 PRESS RELEASE FRONT / BACK
HOW THE "GALLERY WALL" LOOKED JUST BEFORE THE OPENING
Images: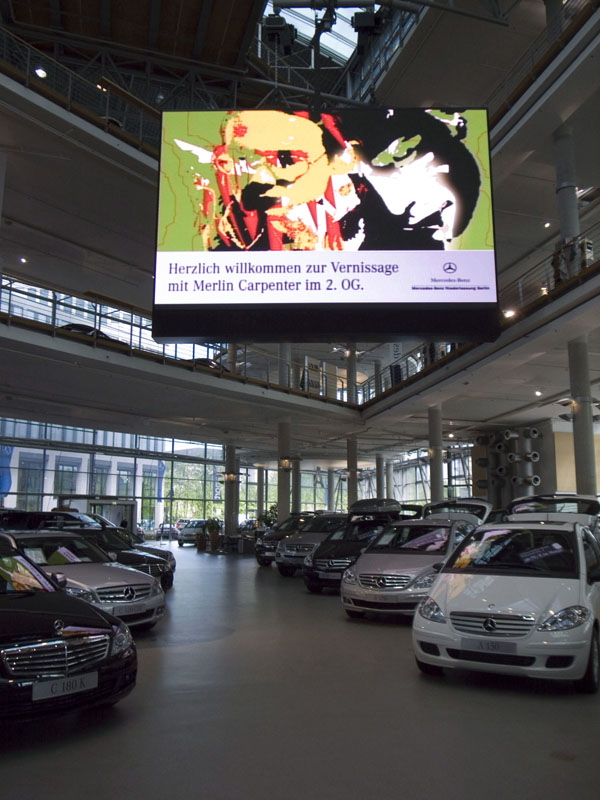 GRAPHIOC BY \\\\GREYSKOOL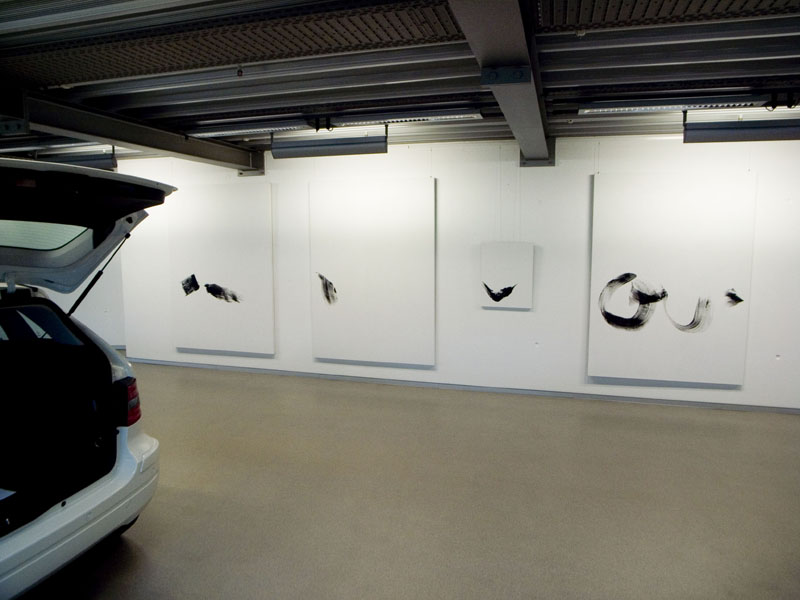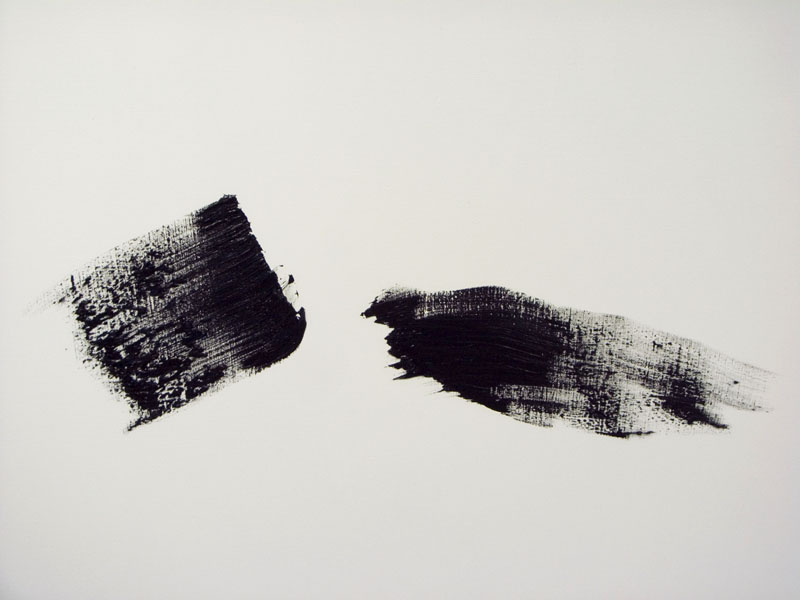 All paintings: The Opening: Mercedes-Benz: 1-4, oil and primer on linen, 2008
The paintings were done by MC leaning out of the window of a car being driven past by a professional Mercedes driver
More Mercedes-Benz art by MC
Galerie Christian Nagel, Mercedes-Benz Berlin, The Opening, bio, shows, home